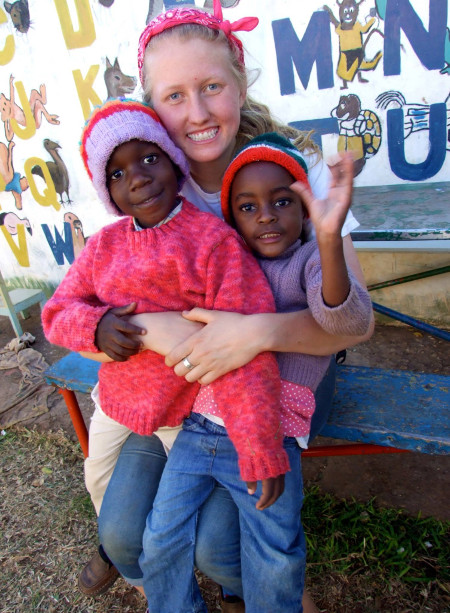 "Lord, help me to remain loving but also humble, patient and selfless. I pray that tomorrow brings as much joy as today." --from Keegan's Zambia Journal 2014
The Keegan Mission Project
If Keegan Tarrant had a mission in life, it was to uplift and serve those around her. The 2013 graduate of Traverse City St. Francis High School was happiest when she was putting her faith into action: laughing and winning the hearts of children at an orphanage in Africa; rolling up her sleeves and building a house for a family in need in Jamaica; smiling and serving Saturday "Glad Meals" to the hungry in her own home town of Traverse City, Michigan. Dedicated to carrying forward Keegan's missionary spirit, the Keegan Mission Project will fund scholarships for similar life-changing adventures in Christian service.
Mission work shaped who Keegan was. That's the thing: missionary activity not only changes the lives of those you are serving, it can also have a profound impact on your own life.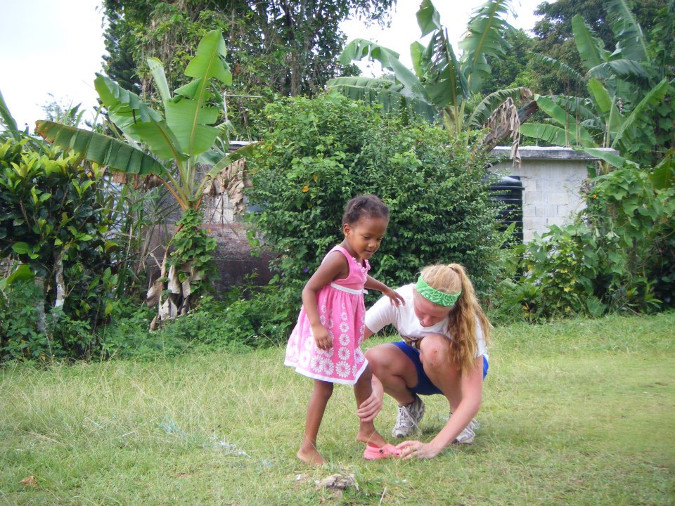 Keegan making a new friend on her 2012 mission trip to Jamaica
In the summer of 2014, Keegan traveled to Zambia for the third time with a group from her high school. She had visited the same orphanage each time, but with over 200 children in residence, it seemed unlikely that they would remember one girl. But Keegan's red hair, infectious laugh and faith-charged optimism wasn't something easily forgotten. On that June day when the mission group neared the orphanage, the children wriggled their arms through the gates and shouted with excitement. It took the group only a few seconds to realize that they were all chanting one word: "Keegan!" "Keegan!" "Keegan!"
Affirmed by moments such as this, Keegan had plans to continue serving others. She enrolled in the College of St. Benedict in St. Joseph, Minnesota, and declared a pre-med major. Keegan's goal was to become a doctor, and ultimately to open clinics in developing countries. "I want to do something with my life that is out of the comfort zone," she once said, "because it's a lot easier to be comfortable: to just get married, be a doctor, and live in a nice house.
"But God wants more from me," she added. "It's like the world promises you comfort, but you were not made for comfort--you were made for greatness."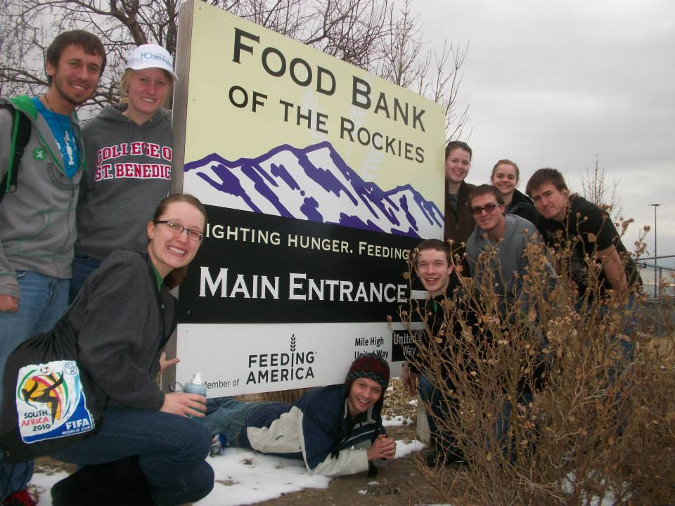 On a mission trip to Colorado in 2014 with fellow students from the College of St . Benedict and St. John's University.
Despite the sheer joy and focus that mission work brought her, Keegan also suffered from severe depression. Sadly, in February of 2015, she lost that personal battle. Keegan can no longer physically share her passion for service with others, but her family and friends are dedicated to spreading Keegan's missionary spirit. Through The Keegan Mission Project, others will have the financial opportunity to follow in Keegan's footsteps and make a difference.
Perhaps the chorus to one of the beloved songs Keegan learned in the African orphanage says it best: love is never love until you give it away.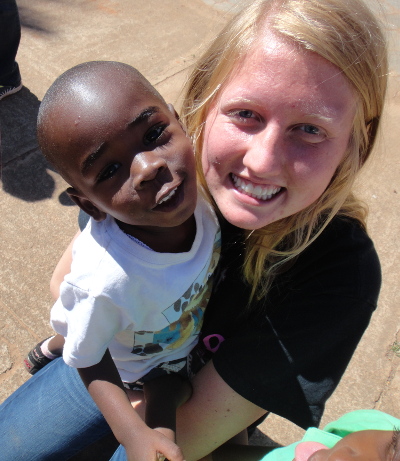 "The fact that I have that much of an impact on the kids is incredible because each and every one of them have an enormous impact on me. I love them with all of my heart." --from Keegan's Zambia Journal 2014
Donations
In order to keep The Keegan Mission Project alive and growing, donations are always appreciated.
Click Here To Donate To The Keegan Mission Project Now
Thank you.
More to Come...